Invested in our Communities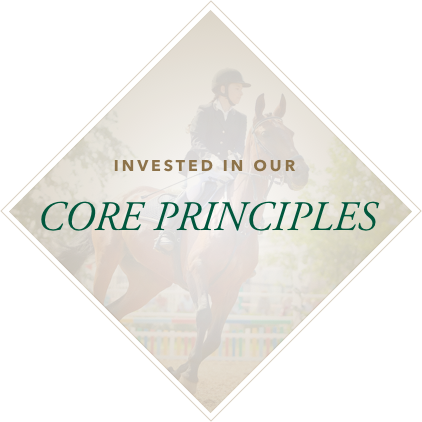 We proactively reinvest in the Communities with the greatest needs. We encourage volunteerism, supporting organizations valued by our employees and clients. We are generous in our financial support of local organizations. We partner with local businesses and institutions to help them succeed. We are proud to be known and recognized–locally and nationally–for our community involvement.
200+
Organizations Supported
1,500+
Hours of community Service
$307,000+
in charitable donations
430+
employees participating
200 Club of Hunterdon County
Adam P. Arias Memorial Scholarship Fund
African American Chamber of Commerce
American Cancer Society, Inc
American Foundation for Suicide Prevention
American Jewish Committee
American Red Cross
America's Grow-a-Row
Anderson House Inc.
Arc Foundation of Somerset County
Beautification Committee of Whitehouse Station
Bedminster Charities Golf Classic
Bedminster Township PTO
Bergen Catholic High School
Bernards High Football Club
Bernards High School
Bernards High School Home & School Association
Bernards Inn Chefs Unite
Bernards Township
Bernardsville Library Foundation
Bernardsville Rotary Charities Inc.
Bladder Cancer Advocacy Network
Borough of Califon
Briad Restaurant Group Charity Golf Outing
Califon Fire Company
Cancer Support Community Central New Jersey
Central Jersey Housing Resource Center
Chabad Young Professionals of Morristown
Chai Lifeline
Childtime of Bedminster Preschool
Chester Lions Club
Chester PTO
Chester-Long Valley Rotary
Church of the Assumption
CohnReznick Foundation
Community Foundation of New Jersey
Community Soup Kitchen and
Outreach Center
Congregation Bnos Yaakov
Council of New Jersey Grantmakers
Cure Alzheimer's Fund
Dance for the Cure
Don Bosco Prep High School Fast Break Club
Drew University
ECLC of New Jersey
Educational Foundation of the Chesters
Ellie Reynolds ALS Foundation
Essex Horse Trials
Eva's Village
Far Hills Race Meeting Association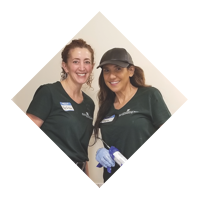 Farleigh Dickinson University—Rothman Institute
Fellowship Senior Living
Feminist Press
Fighting Children's Cancer Foundation
Foundation for Embryonic Competence
Freedom House Foundation
Friends of Califon Island Park
Friends of Jacobus Vanderveer House & Museum
Friends of Princeton Charter School
Friends of the Shelter
Friends of Wittemore
Friendship Circle New Jersey, Inc.
Geriatric Services, Inc.
Gill St. Bernards School
Girl Scouts Heart of NJ
Gladstone Equestrian Association
Great Swamp Watershed Association
Greater Newark Conservancy
Greater Newark Habitat for Humanity
Green Village Volunteer Fire Department
Healing the Children New Jersey, Inc.
Heartworks
High Bridge Fire Department
Holland Christian Home Foundation
Homeless Solutions
Housing Partnership
InnRoads Ministries, Inc.
Jersey Battered Woman's Services, Inc.
Jewish Community Center
Jewish Community Housing Corporation
Jewish Vocational Service
Junior Achievement of New Jersey
Junior League of Morristown
Kiwanis Club of the Chathams
Knights of Columbus Parcells Council #2086
Koschiuszko Foundation, Inc.
Lebanon Township Memorial Park
Masterwork Chorus, Inc.
Matheny School & Hospital
MAYO Performing Arts Center
Medical Needs Foundation
Mendham Borough Home School Association
Mendham Borough School District
Merlin's KIDS, Inc.
Mesorah Heritage Foundation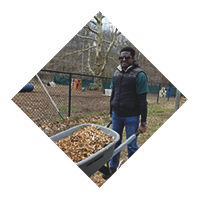 Metropolitan YMCA of the Oranges
Montclair State University Foundation
Morris County 4-H
Morris County Chamber of Commerce
Morris Habitat for Humanity, Inc.
Music in the Somerset Hills
New Bridge Services, Inc.
New Hope Community
New Jersey Chamber of Commerce Foundation Inc.
New Jersey Citizen Action Education Fund
New Jersey Conservation Foundation
New Jersey State Golf Association
Newark Enterprises Corporation
Newark Mentoring Movement
Newark Public Schools
New York Blood Center
North Hunterdon Education Foundation
North Hunterdon Voorhees Regional High School District
North Jersey Chapter National Action Network
Northwell Health Foundation
Partnership for Maternal and Child Health of Northern NJ
Patrick's Pals Inc.
Peapack-Gladstone Fire Company Inc.
Portfolio Evaluations, Inc.
Pottersville Volunteer Fire Company
Pulaski Association of Business & Professional Men, Inc.
Purnell School
Radiant Community Athletic Productions
Ramblers Soccer New York, Inc.
Raritan Headwaters Association
Raritan Valley Community College Foundation
Raritan Valley Habitat for Humanity
Rawhide Rescue
Rescue Mission of Trenton
Reeves Reed Arboretum
Ridge Baseball Club
Ronald McDonald House Charities NY
Tri-State Area
Roots & Wings
Rotary Club of Hillsborough
Rotary Club of the Mendhams
Rutgers Hillel Corporation
Rutgers The State University/NJSBDC
Sacred Heart University
Sarah's Fight for Hope Foundation
Schiff Natural Lands Trust
Senior Resource Center of New Jersey
Seton Hall Preparatory School
Somerset County Park Foundation
Somerset County YMCA
Somerset Hills Education Foundation
Somerset Hills Ice Hockey Association
Somerset Hills Little League
Somerset Regional Animal Shelter
Special Olympics of New Jersey
Specialized Water Interest Movement (SWIM)
Springpoint Foundation
St. Joseph School
St. Jude Children's Research Hospital
St. Mark's Church
St. Patrick's Day Parade of Morris County, Inc.
STAR Athletics Cheerleading Parents Association
Statewide Hispanic Chamber of Commerce New Jersey
Street Squash Inc.
Summit Area YMCA
Susan G. Komen and South Affiliate
Table to Table, Inc.
Teams for Kids Foundation, Inc.
Tewksbury First Aid and Rescue Squad
Tewksbury Historical Society
Tewksbury Land Trust
The Seeing Eye
Tri-County Scholarship Fund
Trinitas Health Foundation
Union County Fatherhood Initiative
Union County Economic Development Corp. (UCEDC)
United States Equestrian Team Foundation, Inc.
United Way of Northern New Jersey
United Way of Hunterdon County
Veterans Administration Medical Center—Lyons Campus
Veterans Affairs New Jersey Health Care System
Villa Enterprises Management Ltd., Inc. Charity Gala
Visiting Nurse Association of Somerset Hills
Voorhees Stars, Inc.
Washington English Center
Washington Township Community Night Out
Watchung Hills Elks Lodge #885
West Morris Central Wolfpack Football Club
West Morris Diamond Club
Whitehouse First Aid and Rescue Squad
YMCA of Newark and Vicinity
Young Audiences New Jersey & Eastern Pennsylvania